We, Geralda and Jurgen have met at the study Food Technology in Bolsward. During this study you get familiar with all aspects relating to the production of food and drinks. You get so-called 'technologies', such as meat, dairy and beverage technology.
Inside sub study beverage technology you will learn to brew beer. It is obviously that this is very interesting for a 20-year-old to learn brewing. The dorm became the first place where we brewed our beers.
Over 15 amateur years later we had the idea to start our own craft brewery and on January 1, 2010 we realised our plans. Berghoeve started in a former farmhouse in the beautiful landscape of Twente.
We started brewing on a 50 liter plant that we imported from the States, a so called "Brewmagic". When we brewed three batches in cascade we had a maximum capacity of 150 liters per day. This soon proved to be too small.
Therefore we looked for a larger brewing equipment and since 2012 we brew on our 750 liter system. In 2016 we hope to brew about 20,000 liters of beer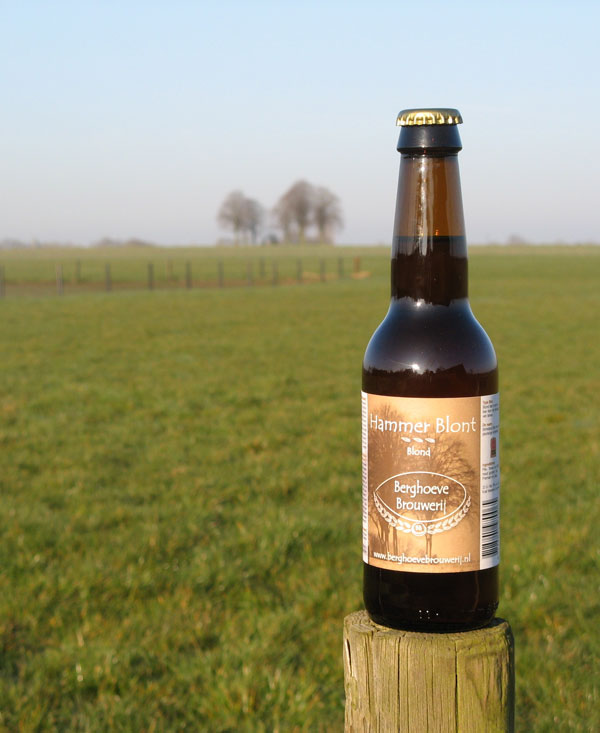 Our goal is to brew wonderful, flavourful beers and to share these with you. Beer is a product to enjoy and we can spend hours talking about. We like to share our enthusiasm with you.
Berghoeve has no intention to grow into a company where only the bottom line result in €uro's is important. Berghoeve prefers to stay small and involved with its products and customers.
Because we are a small craft brewery with its own location on the farmyard, we are able, unlike other breweries to exist on a small volume and wide assortment. For example, we have one of our barns specially designed for the production of sour beers and beers of spontaneous fermentation. A very risky process but controlled because we separated it completely from the "clean" beers.
We hope to deliver our customers a big smile with a large variety of types of beer that meet our high standards. You will find many different beer styles in our assortment: Belgian, IPA's, Porters, Sour, Barrel Aged, Smoked Imperial etc etc. We have at any time over 10 different beers in stock. Please have a look in our webshop and find out yourself.
We hope to convince you with our story and our beer!
Cheers! Geralda and Jurgen Bootsveld